Jacksonville's
Corrugated Metal Roof Contractors & Installers
The roofing industry has come a long way. Even metals have gone through consistent innovation. Nowadays, there are different types of metal roofs. May it be tapered panels or the known Corrugated Metal Roof. However what is this type of roofing system exactly? Well, this roofing system uses corrugated metal sheet panels. Or simply put, the metal sheets have ridges or grooves to them. Hence, its name. This texture is what strengthens the metal.
How is a Corrugated Metal Roofing System Stronger?
The ridges or grooves give more dimension to the metal as well as structural integrity. This "wavy" appearance diffuses the force of the impact. Think of it this way: If a heavy object falls, it will first hit the ridges, thereby absorbing most of the initial shock. Compared with flat roofing, once a heavy object hits against its surface, there will be nothing to deflect the object. With corrugated metal, chances of denting, warping, and buckling are slimmer. Metal is known for its great tensile strength. But corrugating metal furthers the strength even more.
This just means that corrugated sheets are much more resilient. It can withstand all sorts of forceful impact. Would you believe it is has one of the highest strength-to-weight ratios among any material? The strength of aluminum may even be enhanced through corrugation. Even better, Corrugated Metal Roof stands a better chance against ponding water! Remember its "wavy" appearance?
If you may ever need assistance, please contact us at Mid-Florida Metal Roof Contractors of Jacksonville. Our specialty lies within the boundaries of the metal roof. Whatever problem you may have, we have the best of best quality services just for you.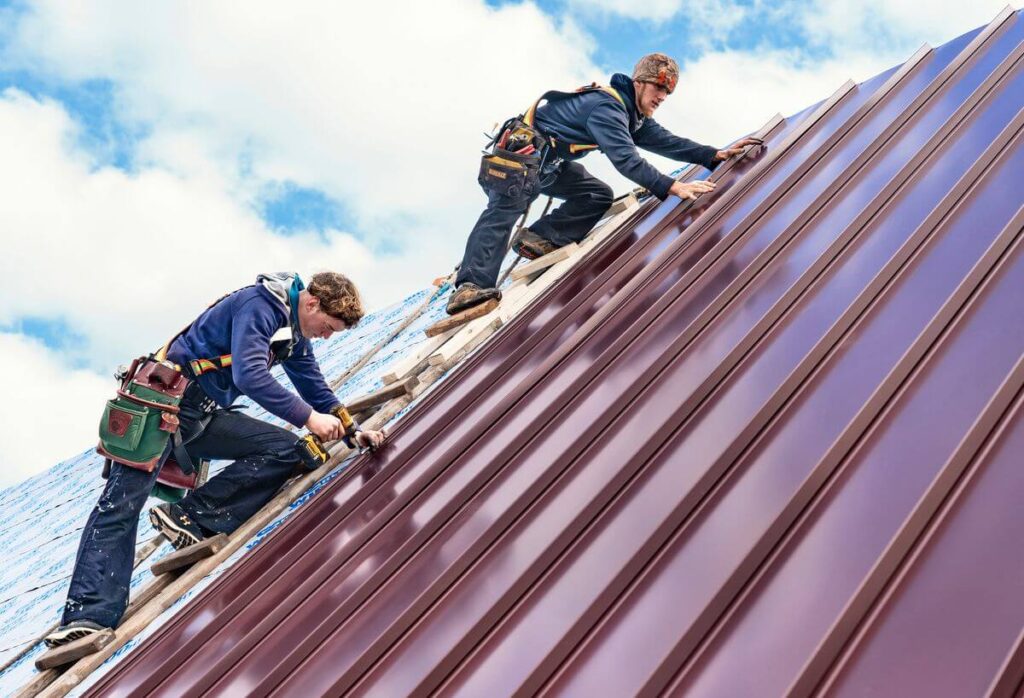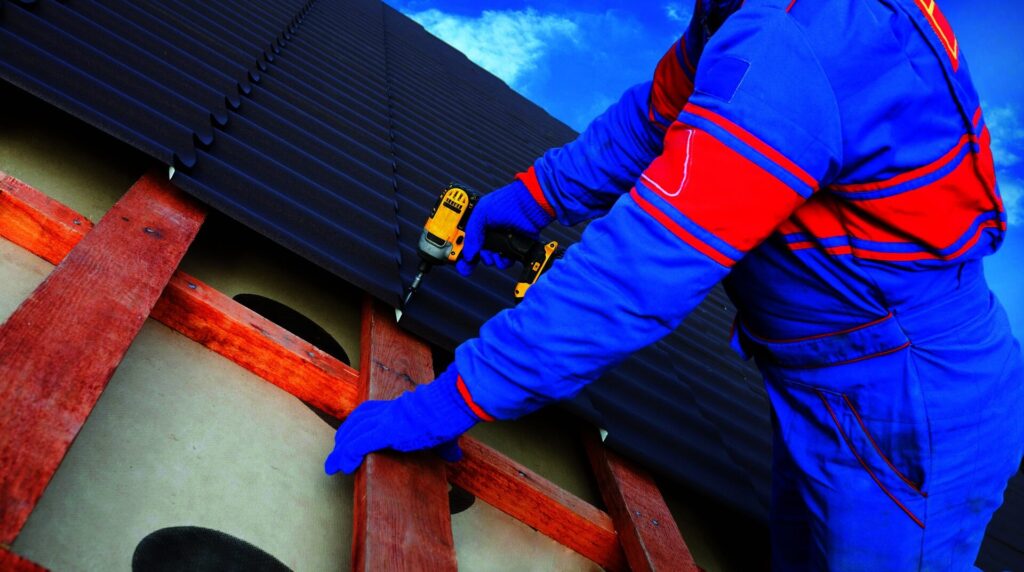 Before vs. Now
A number of these panels were given a bad reputation. It is due to the fact they were made with bare steel. No protective coating at all. This inevitably resulted in easy corrosion as well as why it was viewed to be of poor quality. But during those times, the steel did not come with a hefty price tag. An added bonus is its abundance in nature. However, at the present time, corrugated metal panels are now created with galvanized steel. Galvanized steel may either come as G-60 or G-90. G-60 refers to a more low-quality one while G-90 is of higher value.
These corrugated panels may take in the shape of U, V, ribbed, or etc. Its fame immediately came to be because it may be prefabricated. Moreover, it can be immediately of use to construction workers despite the minimum skills used. Both a cold-from process and roll-forming are used. Firstly, the metal sheets are flattened. Next, the sheets are rolled over (hence, roll forming). In this process, sheets are flattened with rolling dies. These dies are what imprint the corrugated patterns (the patterns may be modified).
Clients are also concerned whether this roofing is prone to rust. However, it is a false belief commonly shared among people. It can be contributed to a number of metal roofs that have served longer than its expected lifecycle. It could also be because they had been installed when metallurgy was still in its initial phase. (What is metallurgy? It is the process in which both the physical and chemical behavior of metals are being studied.)
No longer do you have to worry about rust in today's time. Due to more developed metallurgy, the new installation of Corrugated Metal Roofing is more resilient against rust. Here at Mid-Florida Metal Roof Contractors of Jacksonville, our metal materials have been developed to be prone to rust and corrosion. With us, you will never have to hassle yourself with your roofing's high maintenance. (Have we mentioned that metals are, in fact, low maintenance?)
Why Choose Corrugated Metal Roofs?
It is durable, low maintenance, and long-lasting. Because, well, it is metal. Simply put, metal can withstand harsh weather conditions. Insects cannot eat away at their material. It is fire-resistant. How so? It's metal after all. Metal is a non-combustible material. You have a better fight against heat as well. Because heat doesn't get absorbed into the metal.
As a matter of fact, heat gets deflected against its surface. Less heat absorption equals a cooler home or building. A cooler building means less energy used. Energy-efficient and more savings for you! Corrugated Metal Roof is also more affordable than metal shingles.
Due to its shape, ponding water does not stand a chance. Water will slide off of its ripples. Have we also mentioned that it is also dent-proof? Other metal roofing may not be resistant to denting. You also won't have to worry about its maintenance as much compared to asphalt shingles. Asphalt shingles may have to be replaced every 15-25 years. With metal, it can last from 50 to even 100 years!
A variety of metals may also be used. Among these are galvalume coated steel, galvanized steel, stainless steel, and aluminum. Copper, zinc, and lead may also be used. However, copper is more expensive than other choices. With all the variety, the corrugated metal may satisfy you according to your aesthetic taste.
Call Us Now!
---
At Mid-Florida Metal Roof Contractors of Jacksonville, we will be happy to offer you our services! We have ensured that our materials are high-grade. We do not wish or desire for our customers to deal with any hassle. Neither do we want any problems to occur during installation or maintenance. This is why we offer the best of our team to serve you.
We are equipped with only the best workers and materials. Before our workers were even hired, we have made sure that they have been expertly trained with any kind of problem they may encounter with metal roofing. Proper installation is always, always given an emphasis. Improper installation is what causes problems to occur and arise. Errors are avoided to our utmost extent.
Safety protocols are strictly reinforced as well. Should you ever need any assistance, please do not hesitate to contact us at Mid-Florida Metal Roof Contractors of Jacksonville. We would love to hear from you!
Time to Replace Your Roof? We Can Help
---
Considering roofing replacement? When it comes to roofing projects, many homeowners rely on professionals to get the job done. At Mid-Florida Metal Roof Contractors of Jacksonville, our specialists stick to all the industry standards when installing metal roofing on both residential and commercial properties. Therefore, you can be sure of getting a sturdy roof on top of your house. As a result, you can get the best services from our company in the following fields;
What Locations do we Serve?
---
Mid-Florida Metal Roof Contractors of Jacksonville is a name you can trust and rely on. Our metal roofing services were limited in Jacksonville, FL when we started. But with time our company has expanded and is now serving over ten locations within Florida.
It shows how reliable we are. Here are some places within Florida, where you can access our world-class metal roofing services: –