Jacksonville's
Metal Roofing Installation, Replacement, & Repairs Pros
These days, Metal Roofing has quickly been garnering attention in the market. You might wonder why, or how so? As a matter of fact, metal does not have to be the traditional way you view it to be. Metal can now imitate shingles, slate, or even cedar! It definitely has come a long way from before.
Moreover, there are many benefits you can get with this roofing. Not only is it a great alternative for expensive roofing options. But you will be able to get more value with this metal. Gone are the days when metal was only used for luxurious houses. Because, in modern times, it is now widely available. Even ones that are of optimal quality.
Metal vs. Other Roofing Options
What really is the difference between metal and other options? What are its benefits? Why is it so popular?
To start, Metal Roofing lasts longer compared to shingle roofing. This is because the metal is so durable! It can withstand strong gusts of wind, thunderstorms, and even wildfires! Because of this component, they are expected to last for more than 50 years. But metals, such as zinc and copper, may last even up to 100 years!
Low to No Maintenance
Likewise, because the metal is heavy-duty, you won't have to hassle with its maintenance. The only maintenance you may need is it's once-in-a-while recoating. As a matter of fact, it is possible for the metal to outpace the life of its coating.
With shingles, however, they are expected to only last up to 25 years maximum. Shingles, on the other hand, are more prone to replacements and maintenance. They are prone to combustion as well since shingles are a combustible material. Additionally, they are also not resistant to extreme weather conditions like strong winds and snow.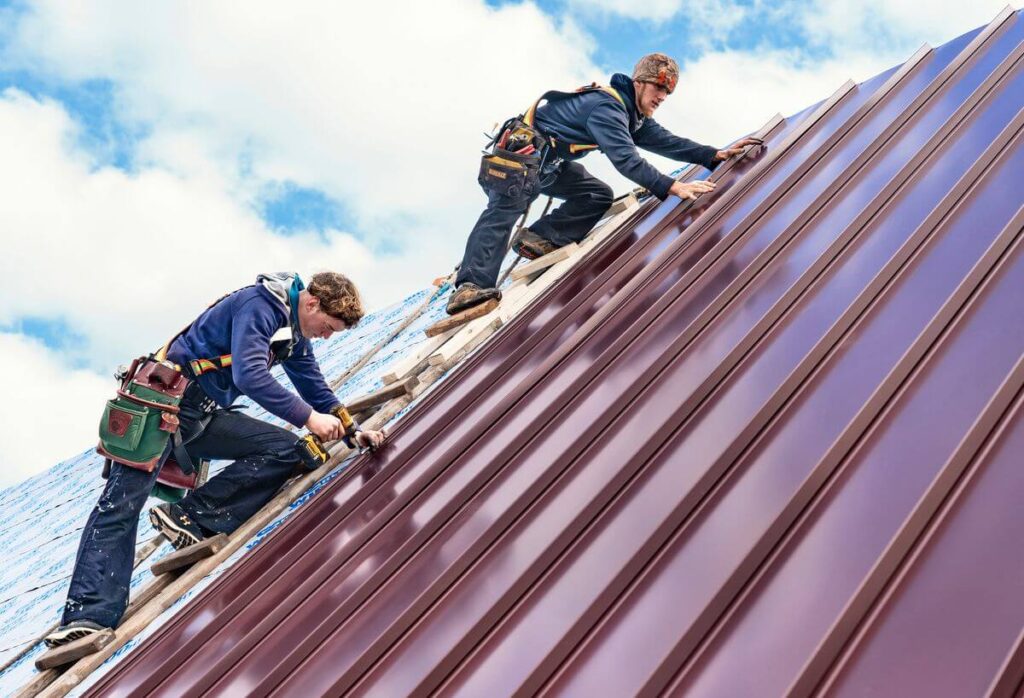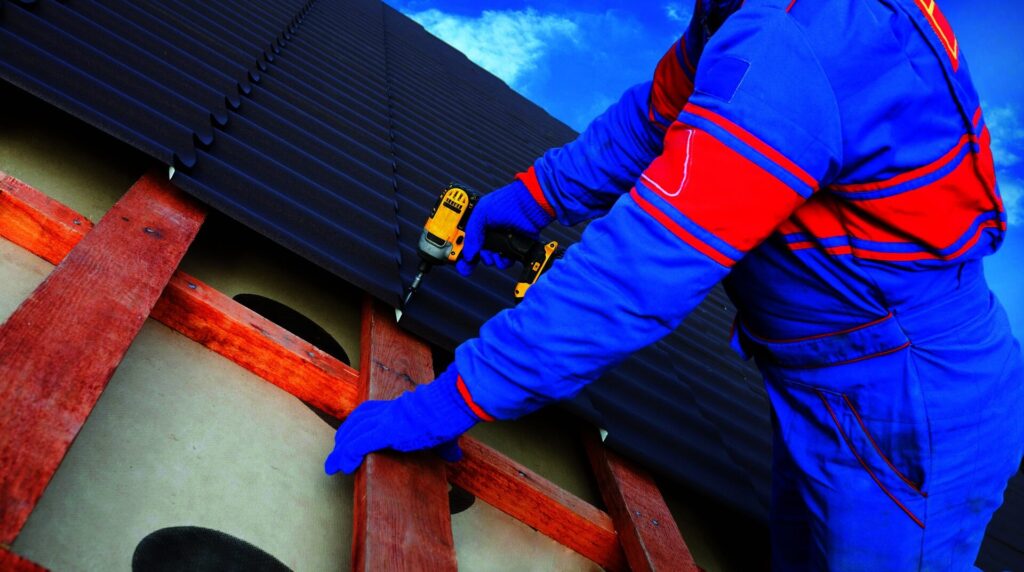 More Affordable?
Metal may also be even more affordable if you weigh in its long-term cost. One Metal Roofing can outpace the life of more than three shingle roofing! In addition, shingles absorb heat better than metal. The heat that has been absorbed by the shingles may be translated into solar heat inside the building. As a result, the temperature may rise inside the building.
With metal, solar radiation bounces back into the atmosphere due to its reflective surface. Even more, if the metal has been coated with a protective layer. This will lead to less cooling costs which are both economical and energy-efficient. And you will be able to save more!
However, this can be a disadvantage during wintertime. Both roofing may suffer from bio-growth as well such as algae and vegetation. This happens when water does not dry up completely on the surface. Although with Metal Roofing, you may opt to have tapered panels Metal Roofing installed if ponding water is a persistent problem.
During the installation process, metal can be installed on top of another roofing. By doing this, more time will be saved and possibly, less tear-off costs. Metal can also imitate the appearance of shingles! So it is still possible for you to use shingles, however, with the material of metal. The good news with this is you cannot tell apart the original from its metal counterpart.
Types of Metal Roofing
There are different types of Metal Roofing. Corrugated Metal Roofing uses grooves or ripples in its design. This shape is the reason this roof is durable despite being lightweight. The grooves help strengthen the material more. Even aluminum can be made more resilient with its shape.
Next is the standing steam Metal Roofing. This roofing uses mainly a hidden fastener that connects to the roof deck. Commercial as well as architectural buildings mainly use standing seam. Tapered panels metal roof, on the other, creates for a positive drainage system. This is possible due to its insulation system that makes for its sloping effect.
The metal tile roof looks identical to ceramic tile roofing with the durability of metal. It is definitely lighter than concrete or clay and easier to handle and install. These are merely a few among the wide variety of Metal Roofing.
What to Consider
Metal is becoming popular among homeowners. Because why wouldn't it be? It's durable, lightweight, and aesthetically attractive. Despite the benefits, there are things to consider first. A shingle roof will be a better option if you:
Have a smaller amount of money
Do not mind having to replace your roofing once in a while (15-25 years)
But a Metal Roofing will be more suited for you if you:
Have more money to spare
Do not want to be hassled with changing your roof every 15-25 years
Your area is a factor as well. If you live anywhere prone to extreme heat and hailing, Metal Roofing will be a better choice. Shingle roofing will not be able to stand against such weather conditions. But if you live anywhere relatively tamer, go with shingle roofing. Likewise, your neighborhood also comes into play. There are neighborhoods that do not permit the usage of metal roofs. This is because it may potentially go against their aesthetic design.
Who to Contact
---
If you have decided to go with metal, you may contact us at Mid-Florida Metal Roof Contractors of Jacksonville. We offer several services whether it may be installed or not. Materials at our company have also been tested before being ready for purchase. So you won't need to worry about the quality of the materials we use during installation or maintenance. Moreover, different types of Metal Roofing are available here with us. You may choose from tapered to standing seam and metal tile!
Worried about the installation process? You won't have to be with Mid-Florida Metal Roof Contractors of Jacksonville! Our workers have been dutifully trained regarding proper installation as well as an error-proof commitment to the process. Metal Roofing is very resilient, however, once improperly installed, it may cause multitudes of problems. This is why we do our best to adhere to strict protocols upon its proper installation.
So don't wait any longer – work with the best as soon as possible! Contact us now at Mid-Florida Metal Roof Contractors of Jacksonville!
Time to Replace Your Roof? We Can Help
---
Considering roofing replacement? When it comes to roofing projects, many homeowners rely on professionals to get the job done. At Mid-Florida Metal Roof Contractors of Jacksonville, our specialists stick to all the industry standards when installing metal roofing on both residential and commercial properties. Therefore, you can be sure of getting a sturdy roof on top of your house. As a result, you can get the best services from our company in the following fields;
What Locations do we Serve?
---
Mid-Florida Metal Roof Contractors of Jacksonville is a name you can trust and rely on. Our metal roofing services were limited in Jacksonville, FL when we started. But with time our company has expanded and is now serving over ten locations within Florida.
It shows how reliable we are. Here are some places within Florida, where you can access our world-class metal roofing services: –