Jacksonville's
Metal Shingle Roof - #1 Roofing Contractors
Whenever we hear shingle roofs, the first thing that would come to mind would be asphalt shingles. Asphalt has widely been associated with shingles because it is the most common material used to create shingle roofs. Because of its availability, ease to be sourced, and its overall properties, a lot of roofing contractors and manufacturers considered this as the norm. However, as all materials experience, asphalt shingles undergo the usual wear and tear process, too – and quite surprisingly, they get worn out easier than what most people expected of it.
The Problem With Asphalt Shingle Roofs
Many people consider this as their go-to roofing system; they choose it for their home, for their commercial property, or any other business establishment – and they decide on it because of the price and the least overall spending they'd need to make. However, not a lot of these property owners understand certain facts about asphalt shingle roofs. They fail to recognize that in terms of durability and reliability, it's overtaken largely by Metal Shingle Roofs.
Metal Shingle Roofs are another type of roofing system that you can actually take. If you're aiming for the look of asphalt shingles, and if you want to be added and extra protection and durability, going with Metal Shingle Roofs would be the next best option to have.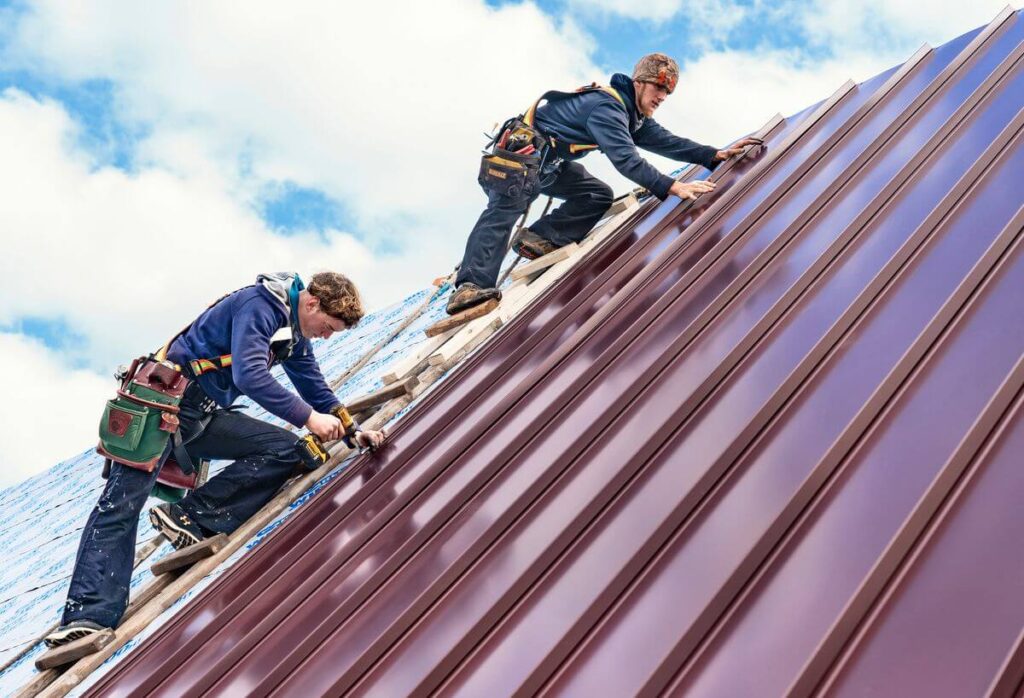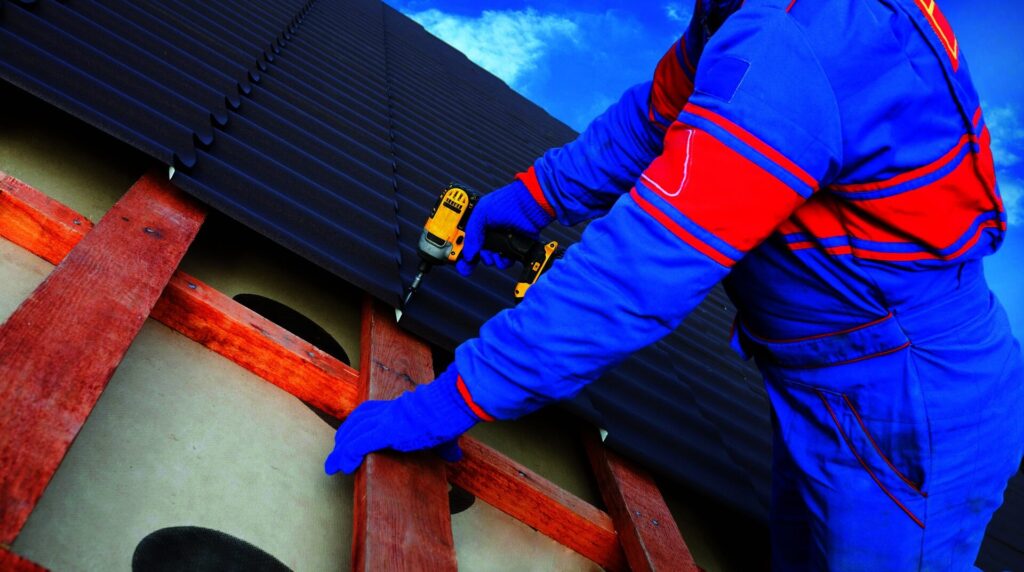 What You Need to Know About Metal Shingle Roofs
Metal Shingle Roofs are just like any other kind of Metal Roofing System – they're made from galvanized steel or metal, and they're made to withstand even the hardest and the strongest of weathers. Unlike asphalt roofs that can actually break if passed on between two climates and weathers, Metal Shingle Roofs actually have the property to expand when it's needed, and contract if it's the most appropriate.
More often than not, G-90 is the kind of steel and/or aluminum that is used in creating and manufacturing Metal Shingle Roofs. This is because of the underlying benefits and advantages you can actually get from them. Apart from that, it's also worth noting that these Metal Shingle Roofs are considered to be the best and the most effective type of Metal Roofing System because of the overlapping model that it has. With its fasteners, locks, and clips hidden and concealed, your roofing systems can actually last longer and can transform to become more durable.
Asphalt Shingles vs. Metal Shingle Roofs
They're both shingles, but they actually differ in a lot of ways, especially when taken and looked at in various properties and characteristics. Some of the main differences that asphalt and Metal Shingle Roofs have to include:
Metal Shingle Roofs are known and considered to be the most durable and the strongest, as they're made from reinforced and galvanized steel and metal. Asphalt shingles, on the other hand, are just made out of pure asphalt cedar that can even actually attract its own damages in the long run. Asphalt roofs can last for up to 20 years – even 25, that's long, right? Metal Shingles can last for up to 60, even 100 years if maintained in the best ways possible.
Asphalt's main drawback is the fact that it absorbs heat and humidity. It doesn't reflect it, nor does it keep it away from the surface of the roof. It's one of the main contributing agents in the heat and the humidity of the home. Metal Roofs, however, deflect heat off of the roof, closing the opportunity for the roof to be penetrated by heat and temperature.
Over time, the savings that you're able to get when you choose Metal Roofing Systems would go above what you were initially expecting. Since they're the most expensive if you have them installed, you'll automatically think that they're the most costly. However, that's not how it all maps out. As a matter of fact, you'll be able to get more savings I you choose Metal Roofing Systems than that of if you decide to go with clay and/or asphalt shingle roofs.
Those are just three of the main advantages and benefits you can get if you choose Metal Shingle Roofs – find out other more benefits by getting the particular roofing type or system yourself!
Here in the city of Jacksonville, Florida, no other Metal Roofing Contractor is as skilled and is more adept than us here at Mid-Florida Metal Roof Contractors of Jacksonville. We've been the sole provider of Metal Roofing Services and Solutions in and around the city – and we never charged our clients high and ridiculous fees for any service they needed!
We Make Our Own Metal Shingles
While many other contractors outsource the creation of their Metal Shingles, we here at Mid-Florida Metal Roof Contractors of Jacksonville make it our own! You can even choose to follow a particular style or pattern so that it fits the overall structure and design of your property!
If you'll be asked to choose between an asphalt roof or a Metal Shingle Roof, always remember this: the initial price of a Metal Roofing System is for the benefit you'll actually have off of it in the long run. Pay the price as early as installation and avoid damages, cracks, and other types of inconsistency that your roofing system can experience.
Work with the best Metal Roofing Contractor anywhere within the city of Jacksonville, Florida, and never worry about where you can get high-quality Metal Shingle Roofing System installation, repair, and replacement without spending above the budget that you have.
Contact Us Today!
---
Experience world-class quality Metal Roofing Services and Solutions by giving us a call or by sending us an email here at Mid-Florida Metal Roof Contractors of Jacksonville!
Wherever you may be here in the city, you'll be one call or one email away from getting the best Metal Roofing experience you can ever get! Talk to us and reach us – experience Metal Shingle Roofs in the best quality you can!
Never regret any of your decision when it comes to your roofing system ever again!
Time to Replace Your Roof? We Can Help
---
Considering roofing replacement? When it comes to roofing projects, many homeowners rely on professionals to get the job done. At Mid-Florida Metal Roof Contractors of Jacksonville, our specialists stick to all the industry standards when installing metal roofing on both residential and commercial properties. Therefore, you can be sure of getting a sturdy roof on top of your house. As a result, you can get the best services from our company in the following fields;
What Locations do we Serve?
---
Mid-Florida Metal Roof Contractors of Jacksonville is a name you can trust and rely on. Our metal roofing services were limited in Jacksonville, FL when we started. But with time our company has expanded and is now serving over ten locations within Florida.
It shows how reliable we are. Here are some places within Florida, where you can access our world-class metal roofing services: –